Sheer & Block Out Curtains
Burns for Blinds has a fantastic new range of stylish, S-Fold, S-Wave, Double Pleat and Triple Pleat curtains and all styles offer both wand control and a Somfy motorised operation. The perfect combination of light protection and privacy, this range comes in 14 different varieties to suit whatever interior project you are working on.
Burns for Blinds curtains are made available as either sheer or blockout curtains and of course we can add a room darkening fabric if required. This ensures the functionality of having either block out light control and light filtering depending on the time of the day or what your needs are. Our Curtains are new, modern and available in a range of colours and textures to complement most looks and styles.
Create an open and relaxed atmosphere with the light-coloured Clarence or Engender a sense of intimacy and cosiness with the darker Amanda or Paros. No matter what kind of mood you are trying to create, Burns for Blinds fabric sheer and blockout curtains allow you to select the perfect shade and style to complement your interior design.
Burns for Blinds has 4 curtain tracks to choose from, all made with premium componentry and materials. Our tracks are modern, minimalistic and on trend, as big bulky options have become redundant with modern trends. Our track options are:
Designer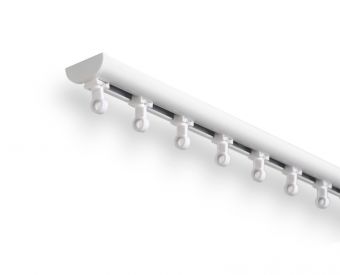 Burns for Blinds Designer track provides a sophisticated and trendy design that is perfect for curtains that suit modern homes. This comes in several colours including anodised silver, black, and white. It is the homeowner's favourite track to pair with their window.
Residential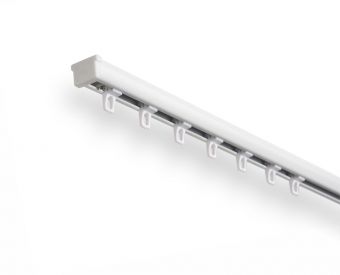 Burns for Blinds Residential track is a tried and true design that every homeowner can rely on. This track comes in colours anodised silver, black, and white.
Commercial
Burns for Blinds Commercial track is highly robust and long lasting. Because of this, it is more than capable of holding heavy duty curtain fabrics easily with the help of wheeled carriers. This track is available in anodised silver, black, and white.
Glydea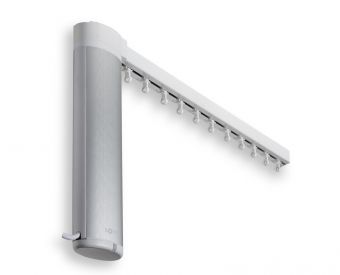 Somfy's motorised Glydea track is sought after for more sophisticated projects. Motorised sheer and block out curtains are the ideal choice for conference areas, hotel suites, high-class apartments and homes. With a simple click of a button or tug on the fabric, you can have your curtains open or withdrawn.
To complement our track range we are also offering 4 styles of stacking options:
S-Fold (open) S-Fold (closed)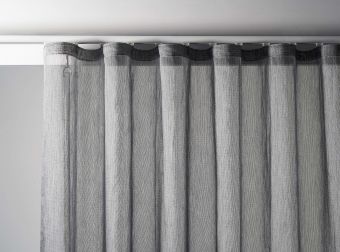 S-Wave (open) S-Wave (closed)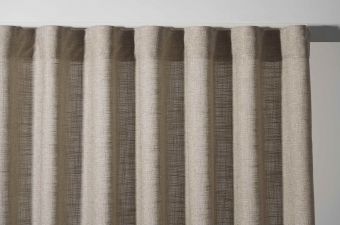 Double Pleat (open) Double Pleat (closed)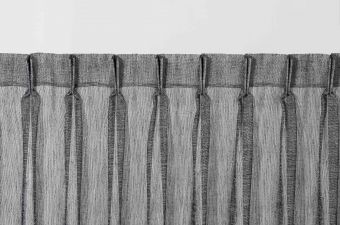 Triple Pleat (open) Triple Pleat (closed)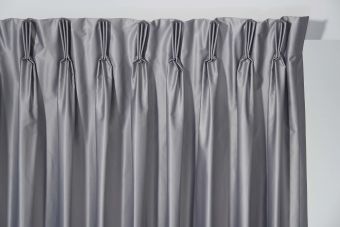 For stylish and custom made Curtains across Adelaide and surrounding suburbs, please complete the form on your right or call one of our friendly staff today on 08 8131 3333!
Motorisation available? Yes, read more.
Decor & Styling
Modern & Stylish
Our sheer and block out curtains are tailored to suit classic, country style, modern, traditional, holiday homes, residential areas, as well as commercial premises and workplaces. Our fabrics are light and airy, with brilliant textured and plain looks available they are sure to bring your room to life by complementing most decors.
Suggested applications
Burns for Blinds sheer and blockout curtains can be manufactured for spans up to 5750mm before a joiner is required. Our Curtains are a fantastic solution for applications with wide windows, and most rooms including bedrooms, lounge rooms, formal dining rooms, rumpus rooms, and much more.
Key benefits & features
Key benefits:
Easy-to-use, maintain and clean
Can be utilised as a light filtering and block out solution.
Provide privacy and significantly reduce glare
Stylish look to enhance the aesthetic beauty of your house
Easily cared for and a great upgrade to any room.
Key features:
Wand & motorised control
Dirt resistant
Fade resistant
UV stabilised
Available in stylish modern textured and plain fabric.
Specifications
Custom made to order
Width: 1000mm – 5757mm maximum width before joiner is required.
Glydea track maximum one piece is 5000mm width.
Drop 1500mm – 4200mm maximum
Track colours – White, Anodised Silver, Black, Glydea (white only)
Fitting available in both top fix and face fix.
Finished with weighted hem or 70mm pocket hem